Features
Live data: Shows the most recent data, and updates automatically.
Distribution map with two levels of details:

Countries: When the user zooms out. Fewer details and reduced clutter.
Cities: When the user zooms in. More details.

Charts:

Current state chart for all countries (and cities).
Timeline chart for all countries (and cities).
Top affected countries chart with info about every country.
Daily new cases shows how fast the virus is spreading in a given country.
Cases since the 100th case how fast the virus is spreading in different countries.
Option for using a logarithmic scale.

Search for countries & cities.
Share stats & charts as images.
Today widget for worldwide stats.
Red color scale: Reflects the number of confirmed cases. In addition to increasing circle size.
Statistics: Including the number of confirmed, recovered, and deaths, in addition to percents.
iPad & macOS support.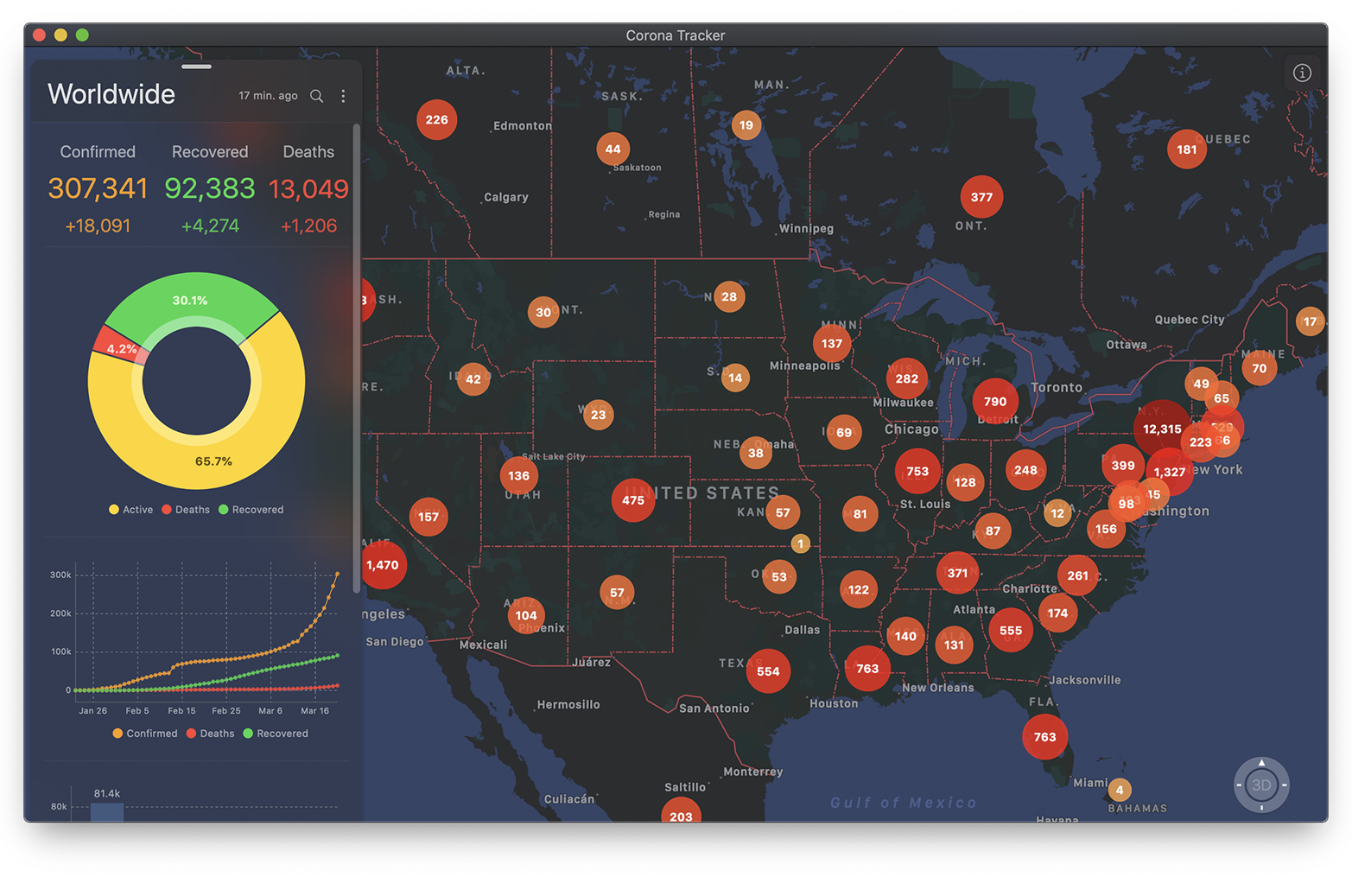 How to Use
1. iOS & macOS App
Build from source code
Clone/Download the repo.
Open Corona.xcodeproj in Xcode.
Choose the right target (iOS or macOS).
Build & run!
2. macOS App
Download the latest release for macOS.
Or install via brew:
brew cask install corona-tracker

Contribute
Please feel free to contribute pull requests or create issues for bugs and feature requests.
Author
Mhd Hejazi
([email protected])
Credits
Data
Features
Data Sources
Translations
Libraries
Open Source Agenda is not affiliated with "CoronaTracker" Project. README Source:
mhdhejazi/CoronaTracker