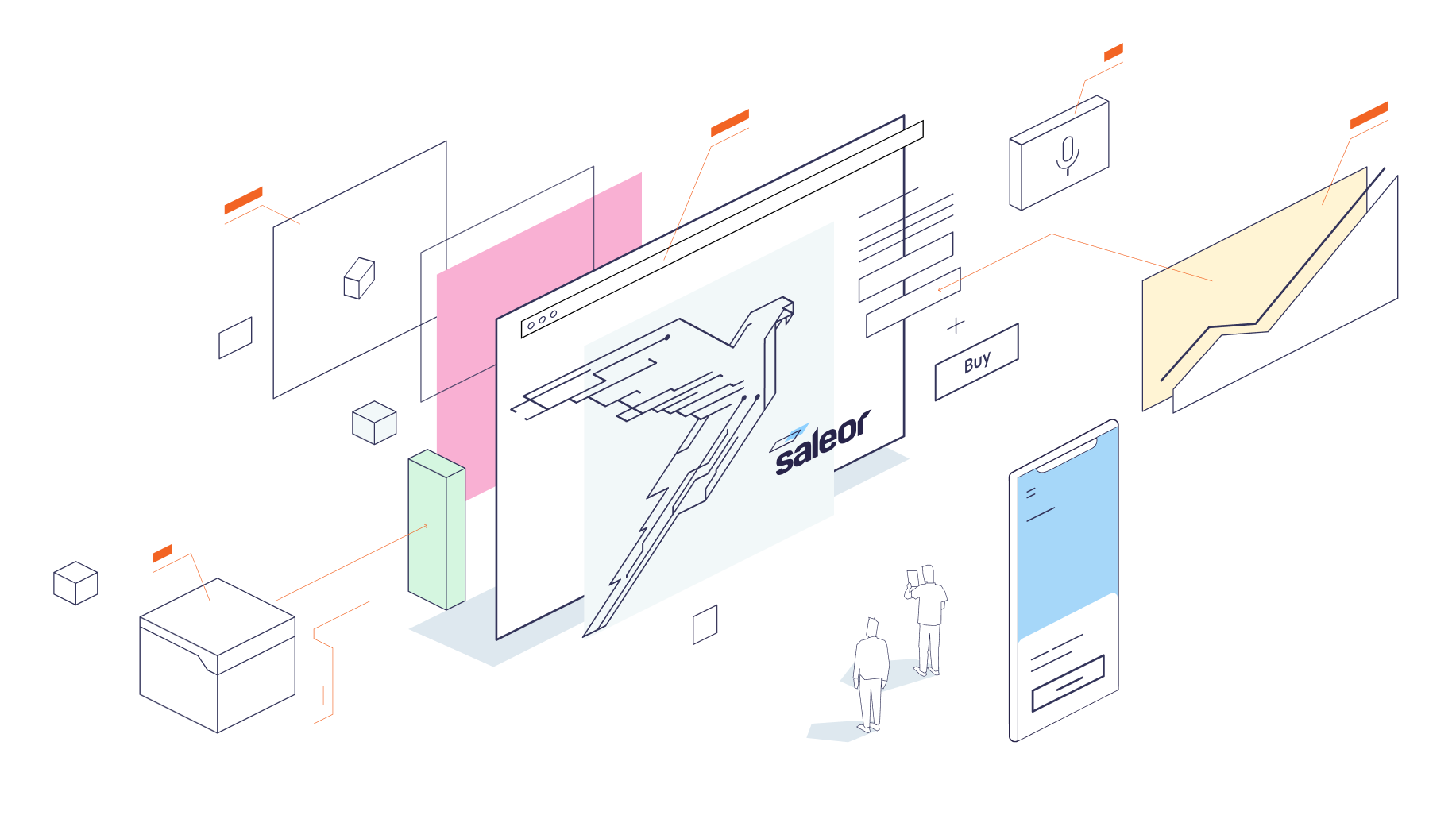 Saleor Commerce
Customer-centric e-commerce on a modern stack
A headless, GraphQL commerce platform delivering ultra-fast, dynamic, personalized shopping experiences. Beautiful online stores, anywhere, on any device.
Table of Contents
What makes Saleor special?
Saleor is a rapidly-growing open-source e-commerce platform that serves high-volume companies. Designed from the ground up to be extensible, headless, and composable.
Learn more about architecture.
Features
Saleor is free and always will be. Help us out… If you love free stuff and great software, give us a star! 🌟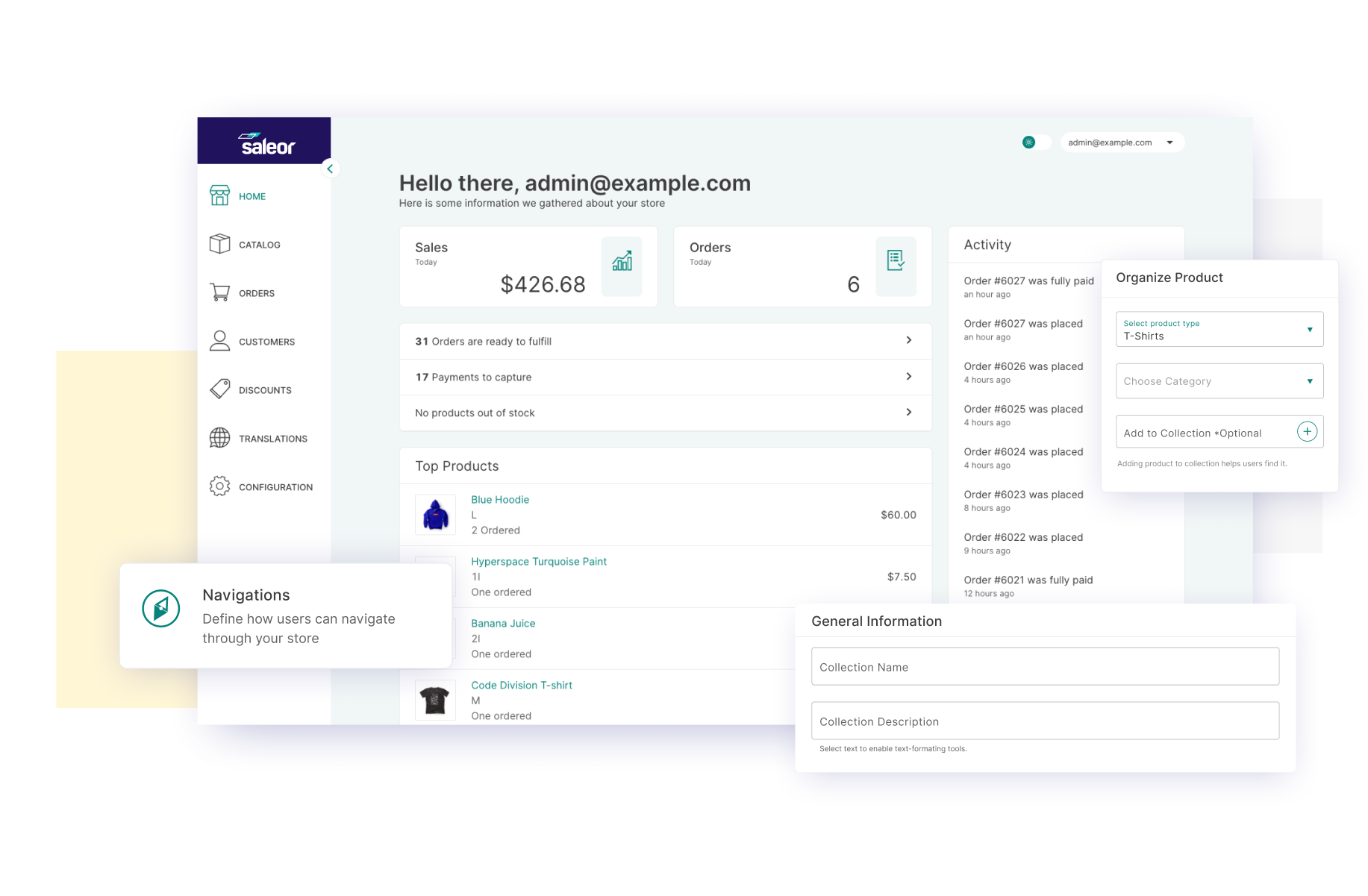 Installation
See the Saleor docs for step-by-step installation and deployment instructions.
Note: The main branch is the development version of Saleor and it may be unstable. To use the latest stable version, download it from the Releases page or switch to a release tag.
The current production-ready version is 3.x and you should use this version for all three components:
Saleor Cloud
The fastest way to develop with Saleor is by using developer accounts in Saleor Cloud.
Register here or install our CLI tool:
npm i -g @saleor/cli
and run the following command:
saleor register
Bootstrap your first storefront with:
saleor storefront create --demo
Documentation
Saleor documentation is available here: docs.saleor.io
To contribute, please see the saleor/saleor-docs repository.
Saleor Platform
The easiest way to run all components of Saleor (API, storefront, and dashboard) together on your local machine is to use the saleor-platform project. Go to that repository for instructions on how to use it.
Storefront
An open-source storefront in React.js with Next.js. Built for Headless Commerce, using a modern stack with TypeScript, GraphQL, Apollo, and Tailwind CSS.
Dashboard
For the dashboard go to the saleor-dashboard repository.
Demo
Want to see Saleor in action?
Or launch the demo on a Heroku instance.
Login credentials: [email protected]/admin
Contributing
We love your contributions and do our best to provide you with mentorship and support. If you are looking for an issue to tackle, take a look at issues labeled Help Wanted.
If nothing grabs your attention, check our roadmap or come up with your feature. Just drop us a line or open an issue and we'll work out how to handle it.
Get more details in our Contributing Guide.
Your feedback
Do you use Saleor as an e-commerce platform? Fill out this short survey and help us grow. It will take just a minute, but mean a lot!
License
Disclaimer: Everything you see here is open and free to use as long as you comply with the license. There are no hidden charges. We promise to do our best to fix bugs and improve the code.